Cardinal introduces Neat® naturally clean glass. It harnesses the sun's UV rays to loosen dirt so water can rinse it away, leaving windows virtually spotless. Your windows will stay cleaner longer and will clean easier. Homeowners and builders will enjoy the effects that a little sun, rain and Neat glass brings to windows. Not only that, because Neat is applied to Cardinal's Loå® coated glazings, homes stay cooler in the summer and warmer in the winter. Clearly, Neat glass is the choice for your windows.
The titanium dioxide layer of Neat glass reacts chemically with the sun's UV rays and causes organic materials that are on the glass to decompose. It works even on cloudy days, as 80% of UV radiation gets through cloud cover. Thus when it rains, the decomposed dirt no longer clings to the glass, easily rinsing away.
A thin layer of silicon dioxide makes Neat glass exceptionally smooth and hydrophilic, much smoother than ordinary hydrophobic glass. This allows water to disperse evenly or "sheet off" and evaporate quickly, greatly reducing water spotting.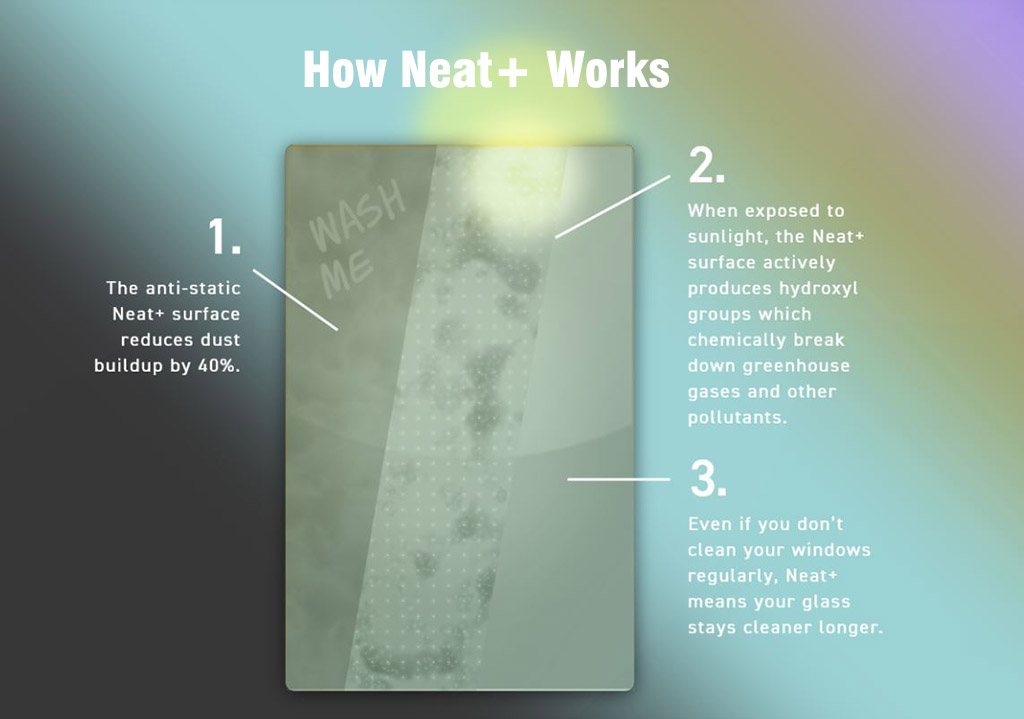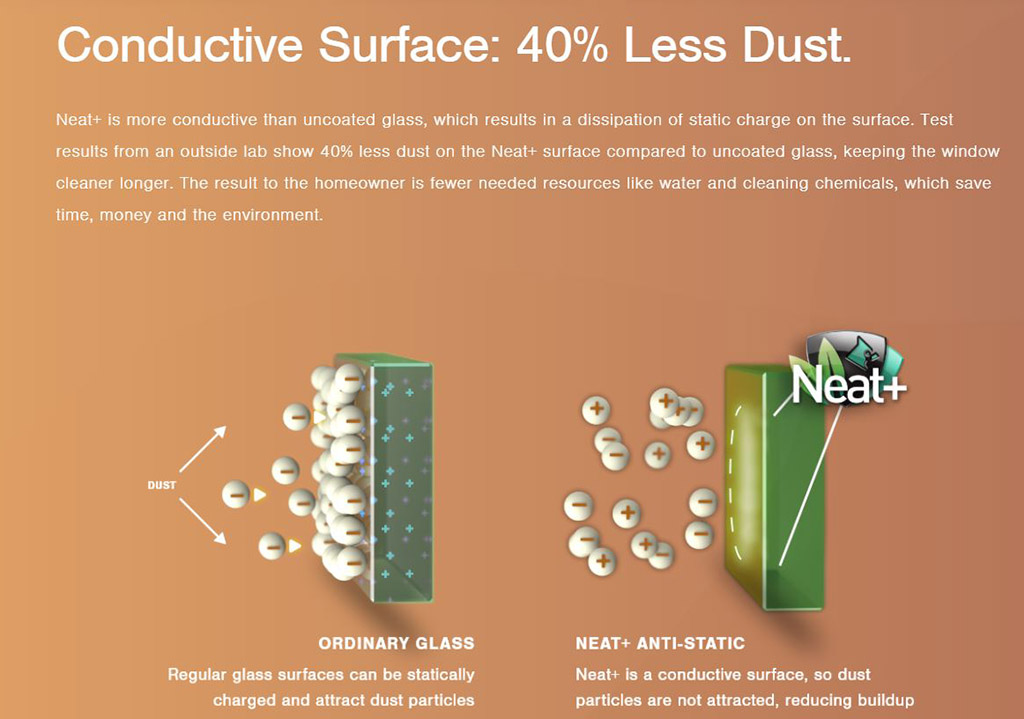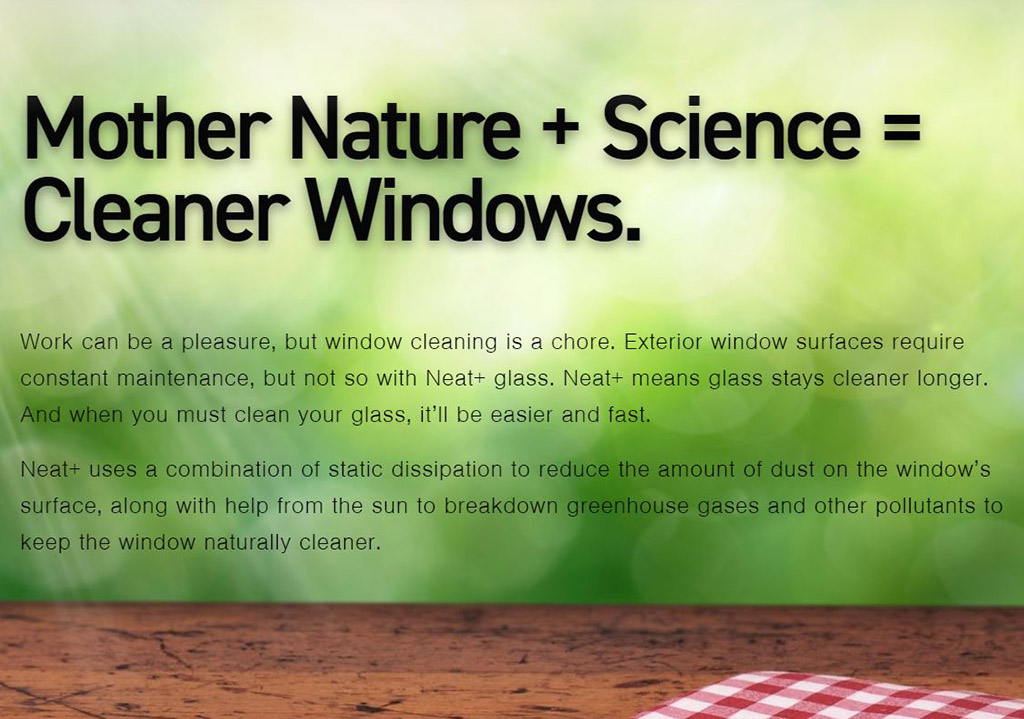 ---